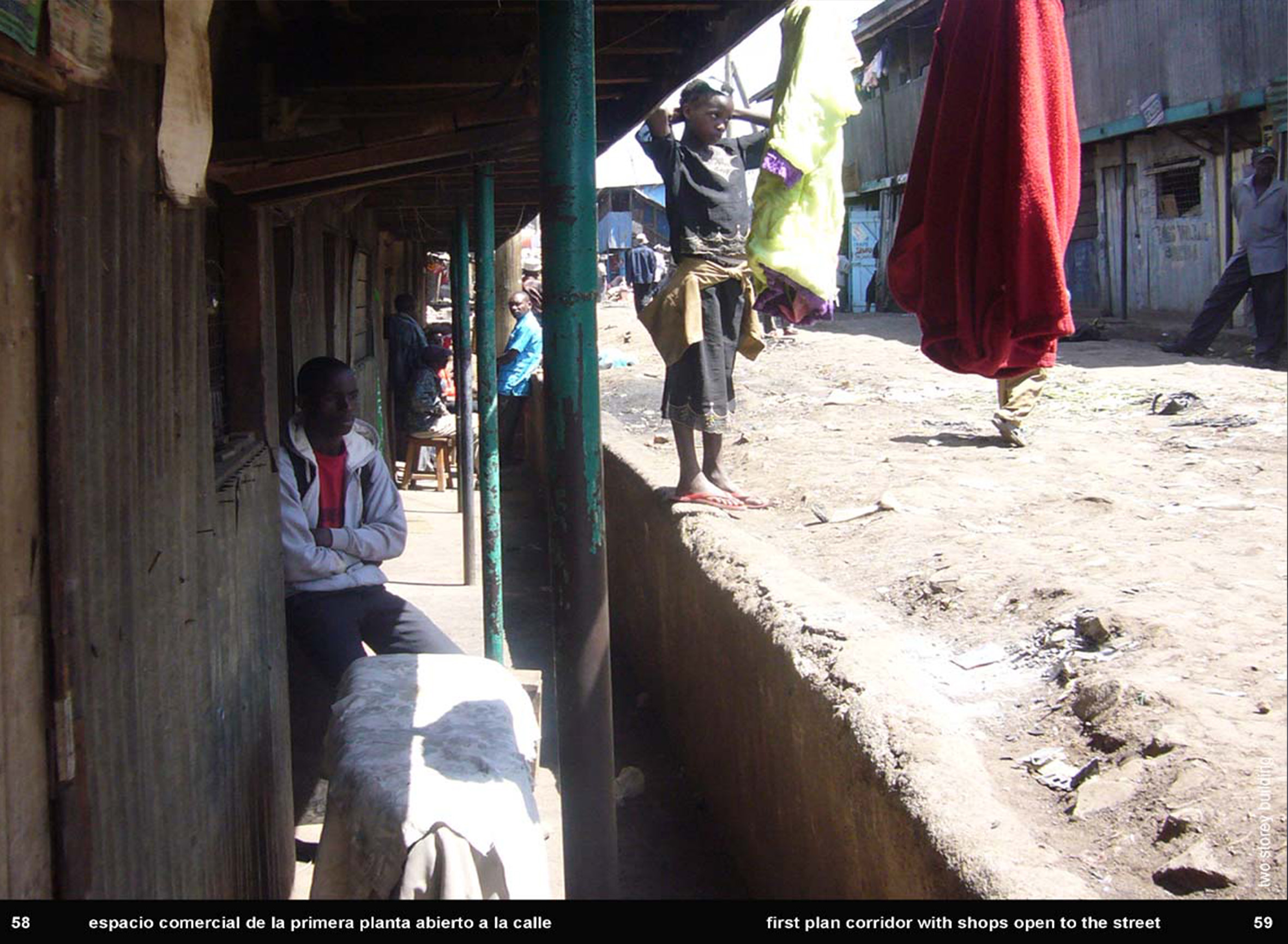 KIBERA, UNDER THE SKIN
In August 2008, a group of architectural academics from different universities (Polytechnic university of Madrid, European University of Madrid, Camilo Jose Cela University and Polytechnic University of Nairobi) assembled for two weeks to study the infamous Kibera slum in Nairobi. The aim of this study was to explore the relationships between architecture and the African lifestyle. This particular interest was motivated by the desire to obtain further knowledge on the life under the rooftops of Kenyan shacks.

In this book, five types of exemplary spaces are used. Based on these, we come to the conclusion that an important architectural and cultural value is present in the slums and should be protected. Due to the important variation in lifestyles, the imposition of Western architecture has been a dramatic failure in the slums of Nairobi and other parts of the world.

The main issue arising with this study is the need to substantially improve hygiene and sanitary conditions. These measures will begin with an efficient removal of rubbish within households, a covering of sewage systems, a rise in access to sanitised water, open spaces and green areas, the substitution of misplaced materials and studies of basic living standards.

At the end of the book, the implicated professors discuss the different aspects of this investigation.

Authors
Kigara Kamweru
Joseph Kamenju
Jaime Cervera
Alberto Morell
Tomás Muñoz
Marta Pastor
Alba Balmaseda
Ibrahim Ngeru


Images
Alba Balmaseda
Alberto Morell
Marta Pastor
Tomás Muñoz


Thanks to
Miguel Arquero